FAST / SLOW / TURN / STOP = LISTEN TO INSTRUCTION!
Most sports halls have an oval marked in the middle, if not use the majority of the space.
Get all players moving in the same direction.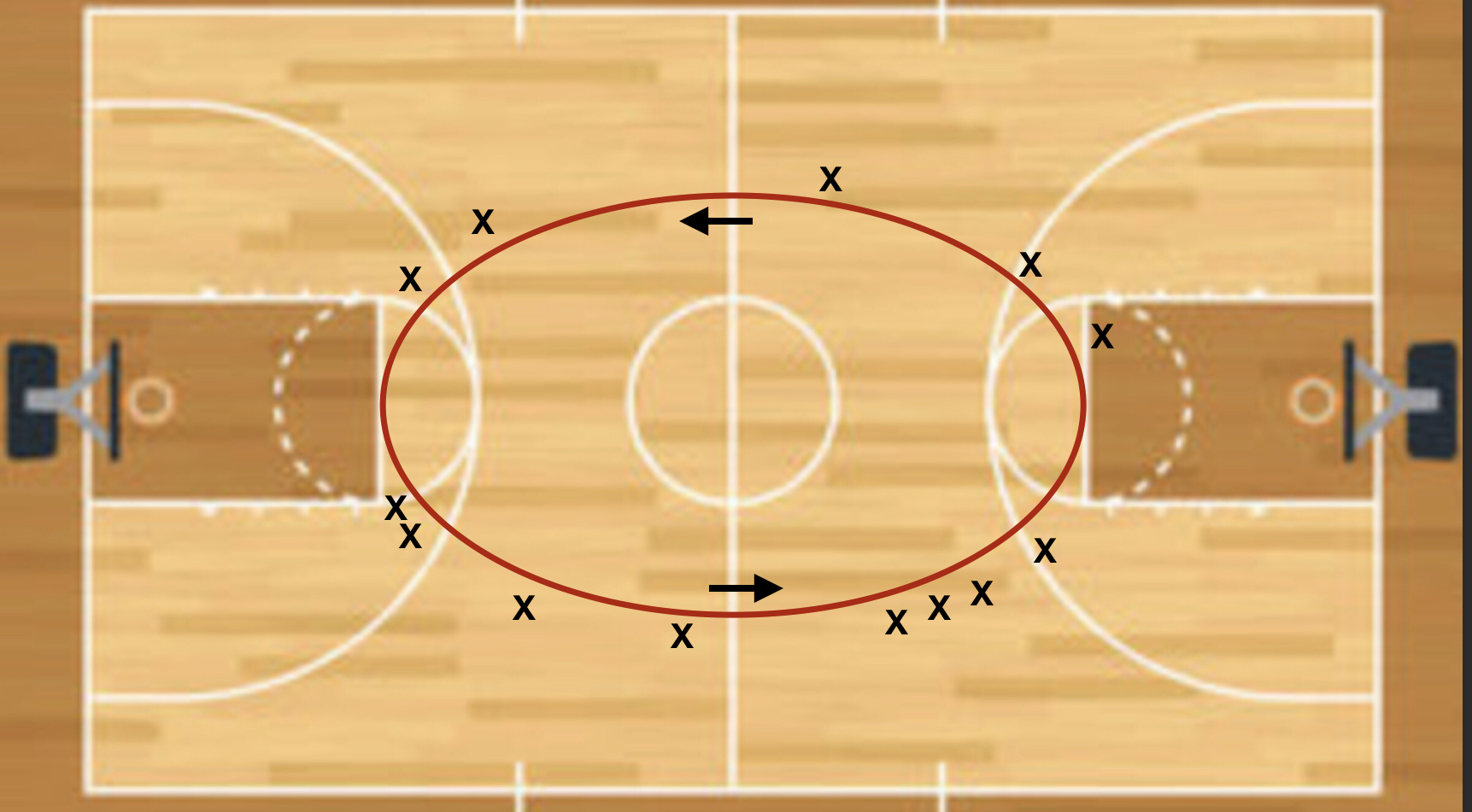 At random intervals, the coach will shout random commands.
For Example
STOP
FAST
SLOW
TURN
REVERSE
The players need to LISTEN, ANALYSE and REACT.
LISTEN to the instruction
ANALYSE is it safe to do so
REACT  as soon as it is safe to do so